Winter Supplies from the Kaestner Shop
Kaestner is your one stop shop for winter supplies. Whether you are on the road between plowing jobs and need new wiper blades or a snow brush, or looking to winterize your vehicle or fleet of vehicles in preparation for the season, Kaestner is the place to go. Don't be caught out in the cold unprepared! Our shop stocks plenty of products for winter to keep you up and running.
Diesel Fuel Conditioner–

PS Diesel 911

Air Brake Anti-Freeze

Starting Fluid

Gas Line Anti-Freeze

Anti-Freeze Coolant

Windshield Wiper Fluid

Snow Brushes

TRICO—Winter Wiper Blades

TerraCair—Ultra Pure Diesel Exhaust Fluid

Heavy Duty Truck Starting Units

Extra Heavy Duty Booster Cables

Maradyne Cab Fans

Hot Water Cab Heaters

Heavy Duty Commercial and Professional Battery Chargers

Battery Load Testers

Heavy Duty Battery and Electrical System Testers

H.D. Electrical Systems Charging Analyzers

Indoor/Outdoor Lighted End Extension Cords

…and much more!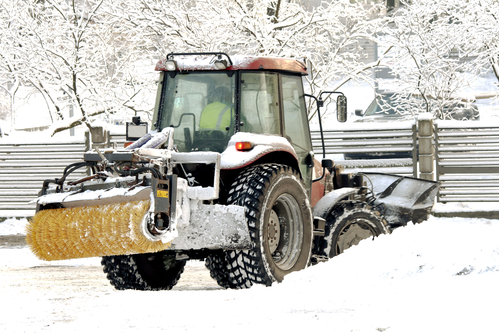 Free delivery is offered to our commercial account customers. Our delivery vans are out every day bringing orders to customers throughout Southeastern Wisconsin. We also make a weekly run to our customers in the Fox Valley and Madison areas. Call us today and let your shop be one of our stops!