"Keeping Things Moving Since 1919"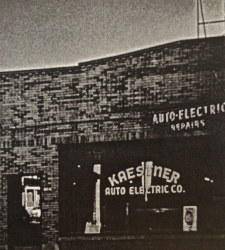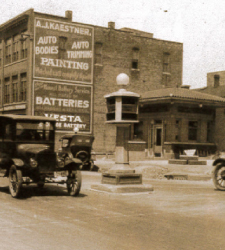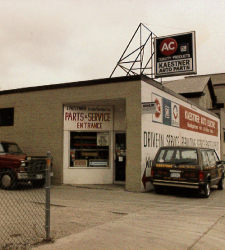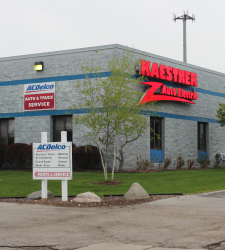 Kaestner Auto Electric was founded in 1919 by the Kaestner family and was located on Kilbourne Avenue in Milwaukee, Wisconsin. It was later moved to 1605 W. Galena Street.
In 1951, the company was purchased by Ralph Ullenberg, who also owned a company by the name of Nu-Way Auto Electric. In 1974, Kaestner Auto Electric was moved to 6th and Greenfield Avenue. The main focus of the business was small engines, alternator and carburetor rebuilding, and general and commercial automotive electrical service.
The ownership of the business was handed down to Ralph's sons, Steve and Mark, in 1977. The business was operated out of the 6th street location. Steve took the business over as the sole owner in 1993.
In early October of 1994, Kaestner Auto Electric moved into a new building at its present location in Waukesha, Wisconsin.  Our building now has an up-to-date showroom, large warehouse, electrical unit rebuilding shop, and full service automotive and light-duty truck repair garage.
Our present focus is on providing our customers with a wide variety of quality automotive, truck, fleet and industrial parts, supplies, and services that include:
We have added additional products to our store for your convenience.
These include:
As we've entered and passed our 100th year in business, we will continue to provide the highest quality service and products that have kept us in business in the Greater Milwaukee area for this long! We've built our reputation by offering our customers honest & fair pricing on quality repair work.
Give us a call today at (262) 547-9600 or stop by our service center!
 W222 N757 Cheaney Dr
Waukesha, WI 53186
M-F: 7:30am-5pm
Sat: 8am-12pm (Parts Only)