Retail and Public Vehicles Starter and Alternator Rebuilding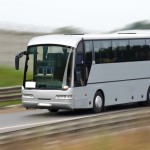 At Kaestner Auto Electric, we are able to repair, rebuild, or replace starters and alternators for retail and public vehicles, such as:
Delivery Trucks and Vans
Transportation Vehicles
School Buses
Touring Buses
Service Vehicles
Mobile Billboard Trucks
And more!
We provide high quality, in-house new and rebuilt starters and alternators for most vehicles at great prices. We pride ourselves on our great customer service, quality new and rebuilt parts, and quick turnaround time! We know vehicle downtime costs you and your business money, which is why we will do our best to get you back up and running ASAP!


Call Kaestner Auto Electric today at 262-547-9600 to set up an appointment.