Golf Cart Starter and Alternator Repair by Kaestner Automotive Electric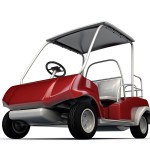 At Kaestner, we can service and repair golf cart starters and alternators. Whether one vehicle or your fleet of golf carts needs servicing, we can quickly and affordably get you back on the green as soon as possible!
If you find that your golf cart battery is dead, or that the engine won't turn over, there are several possibilities that could cause the issue. In most cases, this could be a failed voltage regulator, but it may be a bad starter generator, or that the brushes in your starter are shot and need replacement. Or, it could simply be the battery needs replacement. Trust our experts to diagnose and fix the problem!
Some of the golf cart brands we service are: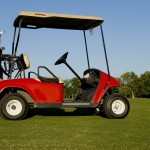 Club Car
Bradshaw
Columbia
Cushman
Cruise Car
Marshell Green Power
E-Z-GO
Garia
Hitachi
Eagle
Melex
Yamaha
Yanmar
and more!


Give us a call today at (262) 547-9600, or stop by our service center!
 W222 N757 Cheaney Dr
Waukesha, WI 53186
M-F: 7:30am-5pm
Sat: 8am-12pm (Parts Only)