Engine Block Heaters
Have your vehicle or vehicle fleet ready to take on Winter with a quality engine block heater from Kaestner!
Avoid the freeze and the frustration of not being able to start your car, truck, or plow in frigid weather. Installing and plugging in a quality block heater will dramatically increase the chance of your vehicle starting in extreme cold weather, and warm your vehicle up faster in below-freezing temperatures.
Keep your engine oil warm and protect your vehicle by reducing the stress on your starter, battery, and engine in Winter with a quality engine heater from Kaestner!
We carry top quality and affordable engine heaters from Zerostart. Buy and install it yourself or have our experts do the installation here in our service center.
Extension Cords for Engine Heaters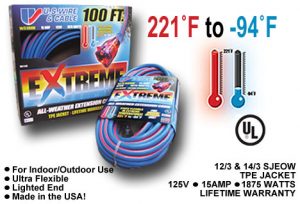 Kaestner is your true one-stop automotive shop. We have a full line of heavy-duty extension cords by Extreme to plug in your block heater in lengths of 10 ft, 15 ft, 25 ft, 50 ft, and 100 ft.
These cords are for indoor/outdoor use, are extra flexible, have a lighted end, and are made in the USA!
We can also build you custom-sized battery cables and wires in our shop.
Hot Water Cab Heaters 
Keep yourself warm in your cab in the freezing cold! We carry Maradyne cab heaters to keep you comfortable. Stop by our store to see our full selection!


Give us a call today at (262) 547-9600, or stop by our service center.